Has been looking at the game on youtube did you guys know in
actuality Emil is a Summon Spirit that was summoned by Ratatosk, who
was created to serve Marta as not only her guardian but her summon
spirit as well.
Me and Marta have to go play out the Pact of love and
some point in time so then she can summon me when she needs me >.>
and I should play Tenebrae since he is basically Emil's Avatar or
Zanpakto in other words
(Emil gets all his powers from Tenebrae if Emil
dies so does Tenebrae sorta)
I finally add on to this that If you guys
thoguht I was strong then wait till you see the summon spirits I bring
with me
So in general I did not know where to put this but here is my question how should we play things out from here?
Or can we ignore the main story altogether and go from what we know (by this weekend I will understand the entire story down to every last detail)
and by January I would have beaten the game >.>
_________________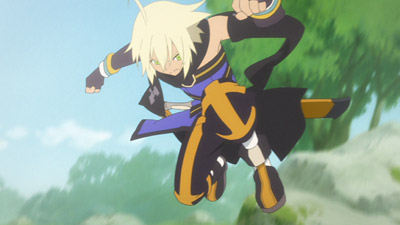 Courage is the the magic that turns dreams into reality.