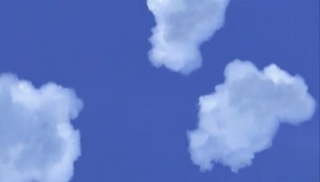 After the confrontation between Zelos and Emil, Zelos headed towards the docks of Izoold as he awaited his new
friends
to journey across the sea to the resort of Altamira. Though doubt filled his head as he pondered if Emil and Marta would even arrive after his display of attitude. The only thing he was certain was that he is who he is.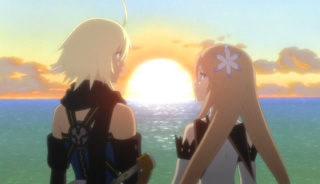 Though Zelos was in doubt, Marta and Emil actually arrived! The male couldn't resist as he chuckled about their 'practice', with his perverted mind it meant something else. Marta once again became enraged with his flirtatious attitude and snapped at Zelos. He started to taunt both Marta and Emil by revealing the wing pack that stored the EC(Elemental Cargo) that usually transported packages but was recently modified.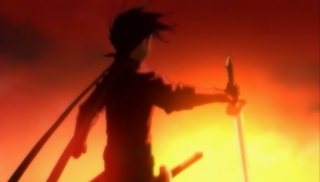 As all seem peaceful, the word of the massacre of Palmacosta traveled to Izoold from an injured fishermen. Zelos was in shock as he had doubts that his buddy, Lloyd, would even attempt such a thing. Marta became enraged as she let out her anger and emotions, saying that Lloyd needed to be punished for his actions.
Emil catches wind of the massacre and realizes that his parents were involved in the blood purge. Once again, his demonic side is unleashed yet again as he vows to take revenge on tracking Lloyd down and giving his
Divine Judgment
. Though the location of Lloyd is unknown until a mysterious elderly woman gave information of Lloyd being on Altamira. Trusting the knowledge from the woman, Zelos, Emil, and Marta set the sights on Altamira to track him down.